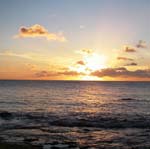 I use the word disaster in general terms when I write and speak publicly about aviation disasters I have been involved with directly (on-site) or indirectly (counseling). However, what I truly mean (and I take great pains to clarify each and every time) is that a loss of a single loved one in a small aircraft incident in war or in peace is a disaster to that family; a loss of each person in a larger incident is a disaster for each family as well.
An aviation disaster directly caused by intent-to-harm (terrorist group whatever the motivation or guiding principle, criminal individual or individuals, severe psychiatric illness impairing of reasoning) which kills innocent victims can far outweigh other types of disasters (accidental due to design or negligence, act of nature) in the emotional and mental impact it has on survivors and loved ones left behind. The intent-to-harm disaster strains credibility and trust in basic human understanding: How could [he/she/they] do this? and What kind of person[s] could do this? 
Can justice ever truly be served? Even when the individuals responsible are found and taken to court, even if they are executed or sent to prison forever, there is often no justice for those who point a finger and say You took my life from me when you took away my […loved one…]. There is no gold standard for subsequently choosing forgiveness, charity, rationalization, retribution, isolation, or other coping methods, positive or negative. It is done as often as not by stumbling as it is by choosing. One only does as best as he or she possibly can. 
There is a proverbial hole in the world in the life of any loved one who has lost someone to any type of aviation disaster. In many, but I would say the real minority, that hole can be made smaller over time so that person finds a way to cope and to reinvent an emotional life despite the loss. But the intent-to-harm aviation disaster leaves a hole, which I believe grows wider over time or at the least, never shrinks and never closes. 
From the September 11, 2001 terrorist acts. Back to Pan Am 103. Or to Air India 128. And others before. Anonymity is a cruel twist of fate for those who perish in aviation disasters. I do not mean anonymity of name, because these are invariably given in passenger lists published by the print media. I mean anonymity of life/lives led.
There have been non-aviation terrorist acts and acts of nature and accidental disasters where the media world has ensured we see photographs of faces, bylines, even paragraphs about individual lives underneath the photos. But I do not recall this happening with aviation disasters. Perhaps where a small crew is involved, there have been such biographies. But in large disasters every victim is not given a testimonial.
I wish that the media could provide for every victim, a photo, a name, and a life. A life of loves and successes, a life of important accomplishments, a life of hobbies, a life of dreams, a life of important relationships, a life of work and basic contributions to the lives of those around him or her. No matter how long that life spanned. I want to know about each and every one of them. Because they are my fellow man collectively. I did not know them in life. But I care to know about them, in death. And those they left behind. [The ACCESS Newsletter does this so well. I am grateful.] 
The Holiday Season is upon us. This one. Past ones. Future ones. The vast majority of losses from aviation incidents happen outside of the Holiday Season, statistically speaking. But some major aviation disasters occurred around the Holiday Season, such as Pan Am 103 and the Gander, Newfoundland military charter crash. Smaller disasters, smaller aircraft, even solo pilots have perished in incidents during past Seasons. 
Perhaps losses from incidents at the Holiday Season are more poignant and bittersweet, as plans for family reunions were replaced by family funerals. And the cyclical nature of the Holiday Season serves as a painful anniversary reaction with memories of sudden phone calls and media reports of incidents and disasters and the numbing realization of loss, all the while with joy and Happy New Year and Holiday songs and gifts and Norman Rockwell scenes swirling around. 
But, in truth, no matter the time of year of a loss from an aviation incident, dreams and bedrooms and stockings and chairs at dinner tables and photo albums remain empty. Each family and friend copes as best as possible and tries to find meaning in the external world. Perhaps it is a realization that at the same instant, others around the world are experiencing the same sadness. Perhaps it is a sense of appreciation by family or friend that the lost person was recovered in a sufficient way to be given a burial and site to be visited—whereas others have not been as fortunate. Perhaps there was established a memorial fund or a bank account or a scholarship or even an endowed seat in a house of worship, so that others who are so privileged to use these are able to find a good life… despite anothers being taken. Perhaps it is a realization that individual efforts to establish a bill or legislation that promises to reduce the possibility of future aviation incidents have been successful in passage.
And in a small private way, perhaps individuals in a family however scattered can come together at this Season, forget differences, break bread, toast each other in life and loved ones in death, hold each other, and provide comfort unselfishly to all who need it at home.
– Mark L. Dembert, M.D., M.P.H., resides in Norfolk, Virginia and is a U.S. Navy Captain and staff Psychiatrist at the Naval Medical Center, Portsmouth, Virginia.