Please invite me to the next ACCESS event!
Events
Please fill out the form below to receive additional information and registration details for the future events:
Friday, October 17, 2014 – StoneTree Golf Club, Marin, CA.
Join us for a fun day on the greens or for our spectacular evening of cocktails and dinner!
To register contact info@accesshelp.org or fill out our contact form below!
ACCESS Volunteer Grief Mentor Training & Healing Program at Joan Lunden's Camp Reveille – See photos
Featured Event:
"Baseball & Birdies" Charity Event

We had a full house with over 150 guests at the ACCESS "Baseball & Birdies'" Event at the Hi Dive next to the San Francisco Giants' stadium. The event celebrated the launch of the US Open and that evening's Giants' game. We auctioned & raffled off once-in-a-lifetime VIP passes to the US Open & tickets to what turned out to be Matt Cain's Perfect Game. We are so grateful to our generous ACCESS fans who made the evening a home run!

The Annual Hearts, Clubs & Aces Golf Tournament, Dinner & Silent/Live Auction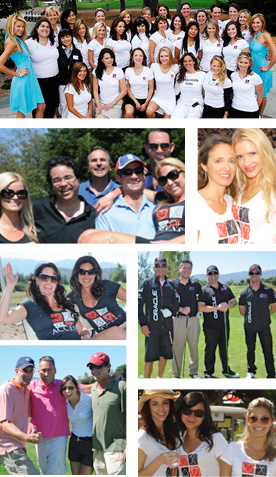 We host this event in honor of the families that we help through ACCESS. If you've attended previous Hearts, Clubs & Aces tournaments you know that our FUNdraising events are like no other…so come and join in the fun!
Not a golfer? Join us for the evening! Dinner, cocktails, mingling and the silent/live auction!
Learn more about Hearts, Clubs & Aces or click here to find out how you can volunteer to help at the event!

Please fill out the form below to receive information about ACCESS events!