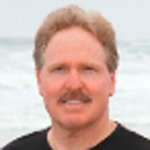 Often we approach special days like birthdays, holidays and anniversaries with apprehension"to us, these dates remind us that we will never see or speak with our loved one again. The key to survival is being self-compassionate. Take a deep breath. The best way to get through this day is by doing what is right for you. Remember, surviving a special day is but one step in the process of grief. Healing is forever and this is only one day in your journey. Here are a few suggestions for those of you who wish to approach the special day with something specific planned: 
The days before…
Make plans and reduce the pressure and anxiety that can build up before the special day.
Set realistic & reasonable expectations for the day.
Do things that allow you to relax.
Get the emotional support you need.
Give yourself permission to talk about your loved one.
Take whatever steps you need to help you get through the day without judging yourself or comparing yourself to others. The grieving process is a highly personal one.
Children can experience these special days differently. An activity independent of you may be what they need.
On the day
Do what is most meaningful to you. Balance your needs with those of your family.
Be gentle with yourself — grief is an exercise in self-compassion, not a performance for the benefit or approval of others
Allow yourself to be sad, angry, quiet or confused"whatever you are feeling is understandable and acceptable.
Allow yourself ample time to rest and decompress at the end of the day.
The days after¦
Talk about what happened on the special day with people you trust. Remember, fond memories will keep your loved ones with you.
There may be a letdown period in which you feel relieved or sad now that its all over. Allow yourself to feel whatever feelings come up.
Be forgiving of how the special day went. Everyone grieves differently, embrace this without guilt.
Make a gentle transition back to your everyday life with a light schedule that allows you time to rest and recover.
Continue to take good care for yourself to help you regain your strength and peace.