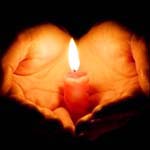 After 25 adventurous years as a commercial pilot, beginning in the out back of my native Australia and continuing in the wilderness of Alaska, my career was cut short following a dramatic in-flight medical emergency. In 1987 while flying a Piper T-1040 turbo prop on a charter flight over the Bering Sea I experienced a sudden loss of consciousness for about 15 minutes. There was no other pilot on board and the two passengers knew nothing about flying. We survived, I believe, only through divine intervention. The high point of my career was the many years that I spent flying in the Aleutian Islands while working for Pen Air, a regional airline in Alaska. I felt like I had arrived, life could not get any better, then in one day I went from being a senior pilot to being not only unemployed, but seemingly unemployable and unwanted.
After this traumatic experience and a career gone forever that had been so rewarding, my world was devastated. Knowing that I would never fly a commercial aircraft again was something that I could not accept. The emotional pain is still severe even after 12 years. As I struggled to find some direction in life and establish a new career, my world sank to a very low point. Not knowing that I needed treatment from a counselor, I tried to deal with the feelings of loss and confusion myself hoping that they would just go away"they didn't. I am frustrated that no one in the medical profession explained the situation to me. After the near death experience in the aircraft, followed by the total loss of a career, then struggling to rebuild my life, it should have been obvious to the doctors who treated me that without help I would be facing a difficult future.
Recently, on my own initiative, I sought help from a wonderful counselor who diagnosed me with severe depression the result of untreated post-traumatic stress, and now is showing me that while the scars are permanent the wounds can be healed in time. While I still cannot understand why it all happened, I am just now beginning to find healing for that chapter of my life. Some of the reasons my loss became so severe were the long delay in getting help and the fact that I kept my emotional turmoil a secret feeling that no one would understand my condition. I became very proficient at living in denial of what had happened, attempting to block it out of my mind, even trying to pretend that I had never been an airline pilot. I felt guilty and angry for allowing myself to be in this condition and that perhaps I was just a weak person, overreacting to some small thing.
I am thankful to have discovered ACCESS. To be able to speak with other survivors and share experiences is very therapeutic. My heart goes out to each person who has suffered a traumatic loss in their life. My appreciation goes to Heidi Snow and the other dedicated people who operate this organization in such a professional way. I would welcome hearing from anyone who may wish to share his or her experience. Thank you so much.
Harold Wilson, a pilot who survived a Piper T-1040 turbo prop charter flight, which crashed over the Bering Sea on August 13, 1987