Heidi Snow Cinader, ACCESS Founder & Executive Director

Author, Surviving Sudden Loss: Stories from those who have lived it

Lost her fiance aboard TWA Flight 800
BOARD OF DIRECTORS
Andrew August, President
Partner, Browne George Ross LLP

Andrew is the partner-in-charge of Browne George Ross' San Francisco Office. He has been a trial lawyer for over thirty years. He has litigated and taken to trial and arbitration a wide variety of corporate, commercial and real estate related disputes. Substantive matters have included corporate governance and partnership disputes, environmental, land use, commercial landlord-tenant, partnership cases real property tax assessment appeals. He has also been active in the class action area and has handled more than 30 appeals in both the federal and California state courts. Prior to joining Brown George Ross, Andrew co-founded Pinnacle Law Group, where he practiced for 23 years. He has been a ACCESS board member since 2004 and its President since 2007.
Cori Wells Braun, Vice President
Lost her father in a commercial air disaster
Cori Wells Braun is a photographer / artist who has specialized in journalistic portraiture. Her work has appeared in The New York Times, The Washington Post, The International Herald Tribune, The Los Angeles Times, The New Yorker, Mother Jones, Time, Newsweek and People, among numerous other publications, books and CDs worldwide. Her work has been exhibited in New York and Tokyo. Selected photographs are available through Corbis. The current focus of her concentration is abstract color studies.
Cori Wells Braun lost her father in a commercial air disaster when she was nine-years-old.
She has been an ACCESS grief mentor and board member since 1999, most recently Vice President.
Rachel Courtney
Lost her father in a private plane crash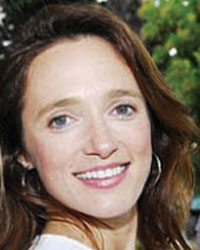 Rachel Courtney is Assistant General Counsel, Global Labor & Employment at salesforce.com, inc. in San Francisco, California. Prior to joining salesforce.com in 2007, Ms. Courtney was Director, Associate General Counsel at E*TRADE Financial, and also worked as an employment law associate at the law firms of Paul Hastings Janofsky & Walker LLP and Gibson, Dunn & Crutcher.
Ms. Courtney is a graduate of the University of Wisconsin, Madison and the American University, Washington College of Law in Washington, D.C. She lost her father in a private plane crash when she was 26-years-old.
Kenneth R. Hoffman, Treasurer
Managing Director, President, Optima Group Inc.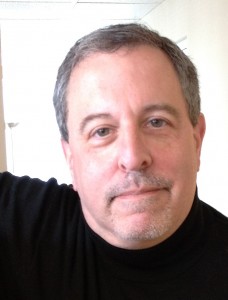 Ken is President of Optima Group as well as personally responsible for Optima Group¹s consulting practice, working directly with financial services firms located in the United States, Europe and Asia to develop new strategies, products and efficiencies that enhance their ability to compete. He has more than 30 years of experience assisting leading wealth and investment management institutions.
Clients seek his counsel in developing new organizational structures, strategic initiatives, and marketing programs to succeed in the highly competitive retail, institutional and affluent markets. Ken is a regular speaker and contributor to financial conferences and the press on a wide range of critical issues facing the investment management industry. He holds a B.A. from Claremont McKenna College and an M.S. from Yale.
Jack R. Selby 
Managing Director at Grandmaster Capital Management
Jack R. Selby is a Managing Director at Grandmaster Capital Management, an investment firm based in San Francisco. He also serves as Chairman of Incognito Pictures, an independent film production company based in Los Angeles. Prior, Mr. Selby served as a Corporate Officer and Senior Vice President of PayPal, Inc. (NASDAQ: PYPL). Mr. Selby was an original member of the founding PayPal team, and served in a variety of roles during his tenure at the company, including the management of PayPals international and corporate operations. Mr. Selby currently serves on the Board of Trustees of Hamilton College. He also is a board member of many technology start-up companies and non-profit groups. Mr. Selby is a graduate of Hamilton College (NY) where he received a BA in economics.
ACCESS PRESIDENT EMERITUS
Betty Capasso, LCSW Lost her son on Pan Am Flight 103

HONORARY ADVISORY BOARD
Neal L. Cohen, MD
Mark L. Dembert, MD
Ken Druck, PhD
Honorable Rudolph W. Giuliani
Craig L. Katz, MD
Rabbi Harold S. Kushner
Former Mayor Gavin Newsom
Former Governor George E. Pataki
The Very Rev. Harry  H. Pritchett, Jr.
Ariana S. Bratt