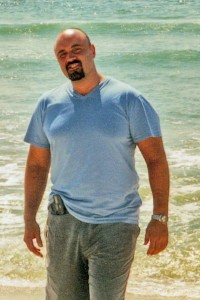 My family was forever changed on September 11, 2001. My oldest brother, my friend, my hero, Harvey Joseph Gardner III was killed in the terrorist attack on the World Trade Center. No words are needed to communicate the pain our family has endured during this time.
Today, I am more proud than ever to be an American. Fortunately, I am able to find comfort in my love for my big brother, the sense of pride I have in being his brother and my faith in God and America. By establishing the WTC United Family Group, we can send a message of hope to the other families, to support and unite us all, and send a message to the terrorists that masterminded this act of insanity that they have
FAILED in their attempts to break the American Spirit. 
The abundance of love and support that my family has received is astounding–a true testament to all those who lost their lives and to the people forever changed by this act of hatred. America has UNITED from this act–the very opposite of the terrorists assumed intentions. It is time for us to unite.
No matter the outcome, my family will never be the same. But our American family CAN and MUST strengthen from this.
Let us find comfort in each other and honor our loved ones, our heroes.
Any assistance and guidance in seeing this worthy project to fruition is greatly appreciated and I invite any family member, or friend, or living victim that wishes to participate to contact me.
The terrorists can NEVER and will NEVER take my love and memories of my brother– my hero. And they can NEVER take your heroes away from you. Our loved ones are American heroes and they must be September 11, 2001 honored as such. Be well and God Bless.
Anthony Gardner, NJ, WTC United Family Group, Inc., lost his brother Harvey Joseph Gardner III, 35, in the World Trade Center, 83rd Floor on September 11, 2001